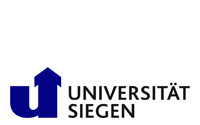 Introduction to Computer Science II (Exercises)
Recommended for:
Students in Department MB
News:
!!! Die Klausureinsicht für "Einführung in die Informatik I" findet am 09.09.13 um 14:00 Uhr im Raum H-F-012 statt !!!
!!! Die Ergebnisse finden Sie hier:Informatik_1_-_Ergebnisse.pdf !!!
---
General
Exercises will not start until April 17th.
Because of the known problems concerning MATLAB licences on existing desktop computers, it is recommended to bring your own laptop to the exercises if possible.
Exercise sheets will be updated as the lecture progresses. It is also recommended to download and prepare the exercises before each exercise.
---

Contents
For materials like "Introduction to Matlab" please see the course "Introduction to Comuter Science I", there you will find a command overview for Matlab and previous teaching materials which will be valid for either Introduction to Computer Science I and II.
 

 
---
Practice Manager for the summer term 2012