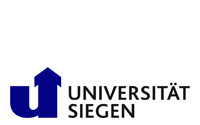 Rethinking Access to Digital Information
Dr. Uros Damnjanovic, The Cyprus Institute, Nicosia
Date: 30/03/2012
Time: 14:15-15:00
Room: H-F 114
Nowadays we are witnessing ever-increasing presence of digital information in our everyday life. All this information combined with the availability of new channels for searching, accessing, and sharing of digital content impose new challenges to the users. It is no more question whether we can find information but how fast we can find it, and how to make use of it.
Digital content is being published on an everyday basis. The number of Internet users is increasing, together with the number of social networks and their members. All this results in development of new conditions in the digital world. With the critical number of users being reached and the critical amount of digital information available, it might be the right time to ask ourselves what will be the next step in the evolution of the Internet.
Over the time our senses adapted to the growing world of digital information that surrounds us. We are now better trained, and capable of dealing with large quantities of information in an easy manner. With proliferation in users skills, and with increasing amount of available information it is crucial to develop new ways of interacting with information. New means of interaction should help users express themselves better in the digital world, help them understand information, and help them obtain new knowledge.
In this talk I will present ways digital information is currently being accessed and used over the Internet, with main focus being on digital libraries. I will give overview of current techniques for storing, searching, exploring and sharing of various digital collections. The main focus of my talk will be how these techniques for accessing information can be improved, and how information visualization can help us understand and use information better.
I will present my work on developing advanced user interface for accessing different museum collections. These tools show how it is possible to create intuitive and simple interface solutions for helping users in exploration of digital information. I will also discuss research challenges and open issues that still need to be solved in the fields of data visualization and user interface design.