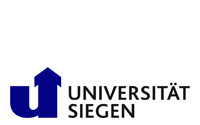 FAQ
1) Which courses can I choose?
You can choose any course offered by the university. It's not important what have studied in Poland, in Germany you can choose what you want. The only requirement is that your dean from your polish university approves of your new Learning Agreement an signs it.
2) Are the Orientation Weeks obligatory?
No, they aren't. But it's very helpful to participate in them. The administrators help with check-in, applying for a library card, insurance, bank account and other formalities. Foreign students also participate in German Courses during Orientation Weeks. There are a lot of parties, which are a great possibility for students to get to know each other. The International Office also organises trips for example to Cologne, Bonn or Krombacher Brewery. The Orientation Weeks are really recommendable.
3) In which language are the courses offered?
Courses are offered in German or English. You must check on the websites of each faculty to see the course language of those seminars you are interested in. Or look in the LSF. The course description includes language information.
4) It is possible to take part in a German course?
Yes, of course. There are German courses of all levels at the university. Firstly, you have to write a grading test to be classified to the proper course. Lectures are once a week and they take 3 hours. You can receive 6 ECTS for this course when you pass the exam. You can also go to SEZAM where students practice foreign languages alone on computer. Students can choose other languages at the university.
5) Can I change my Learning Agreement?
Yes, you can. You have to ask your university when the deadline of submitting the final version of the Learning Agreement is . It's good to choose the proper courses as soon as possible. We recommend taking more courses at the beginning and then decide which ones you are interested in.
6) How much money I need at the beginning?
You must pay for: - your accommodation ( about 200 euro per month), - bus ticket ( 126 € - it's obligatory), - Welcome Weeks ( about 50 €) - eat something (about 60 € per week). Your insurance and the bank account are free of charge.
7) What do the exams look like and when do they take place?
Every professor chooses on his/her own what kind of  examination he wants his students to take. It can be written or oral. Sometimes you need to write an essay or make a project instead of an exam. Exams take place in February/March in the winter semester or July/August in the summer semester. It is possible to pass all exams on the first date if you want to go back to your home country before the new semester starts
8) It is possible to work during studies in Germany?
Yes, it is. As citizens of the European Union, Poles can work in Germany. After check-in you receive a tax number, which is necessary to legally work in Germany. It's very important to earn less than 450 €. Earning more, you would need to pay a larger amount of taxes.
9) How long do the Christmas Holidays last?
The Christmas Holidays begin shortly before Christmas Eve and end about 6. January. So you can go to Poland in this time. But don't forget to buy your plane tickets early, later they get extremely expensive!
10) How are the professors?
Most professors are very friendly and they're happy about the foreign students who want to participate their courses. They're very helpful. But if you think the course you chose is too difficult for you, it is better to change it.