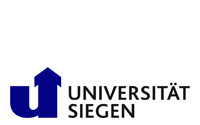 Important Information
I. After Arrival
a. Orientation Weeks
The
International Office
of the University of Siegen offers Orientation Weeks for the students of partner universities. A three-week program helps you to successfully start yourtudies in Siegen. This programme includes assistance with all theimportant formalities as well as interesting tours around the town. The administrators help with checking-in, health insurance, bank account, and applying for a library card. Foreign students also have German Courses during Orientation Weeks. The Orientation Weeks aren't obligatory. But they will help you to have a very good start in Siegen and at the university. 
Unfortunately, the University of Siegen cannot offer free orientation weeks and will charge a contribution of about 50 € per person.
b. Health Insurance, Bank Account, Check-in, Bus Ticket
One of the most important things when you arrive in Germany as a foreign student is to visit the International Office.
Mrs Bourin-Budig
will help you to arrange formalities such as health insurance and opening your bank account.To receive your check-in, you have to go to the town hall in the city where you will live during yourstudies. The town hall in Siegen is located at the Marktstreet 2. 
All students have to buy a bus ticket for half a year to use public transport in order to reach all places in Nordrhein-Westfalen. If Siegen is the first German city you have checked in, you will be reimbursed with 80 €.
c. LSF
All students of the University of Siegen have to get a user account for
LSF
(Lehre, Studium und Forschung – The Higher Education Information System). HIS enables German institutions of higher education (universities and universities of applied sciences), their administrations, and higher education policy-makers to work and function more effectively.After the first log-in, you can change your password. In LSF you can choose your courses. There are courses for which you have to make a reservation, for example foreign languages or interesting courses from KoSi. To search for courses, do so by clicking: Courses/Search for Lectures. Also you have to sign up for examniations in the LSF system (Examination Regulations/Browse Module Description), Very useful is the possibility to check which lectures a cancelled. You have to go to: Courses/Lectures cancelled today.
d. Library
There is a well-equipped library at the University. If you want to use it you have to do the following things. Firstly, you have to fill out the application of a personal library card in the library on the campus at Adolf-Reichwein Strasse. You can do that online at home or use one of the PC's at the library. You will need your official check-in and your student identity card. ou will get your library card the next day. The library card is free of charge and it enables you to borrow media from the library, to place reservations and orders with our inter-library loan service and to use the internet at any PC workstation in the library. 
The collection of books in the library is sorted systematically and is open to access. You can pick up the books you need by yourself and take them to one of the circulation desks to borrow them. On this page: http://www.ub.uni-siegen.de/cms/ you can find all important information about the university library. You can use a library catalogue and user account. In order to log into your user account, please use your library card number (GHSS…, UBSI…) and password. 
If you have any problems, you can ask the librarians, who are very helpful. There are also guided tours every week, where you can learn how to borrow books and how the library is organised.
e. Learning Agreement
You have to write your Learning Agreement which includes courses you want study in Germany before you leave Poland. It happens really often that students change courses after arriving in Germany. If you want to change, you have tofill out a new form. Your need approval, by way of signature of your departmental and institutional coordinator. Then you need to inform your dean in Poland about your new Learning Agreement.
f. German Course
The university offers a lot of German courses for foreign students. Firstly, you have to write a grading test to be classified to the proper course. Lectures are once a week and they take 3 hours. You can receive 6 ECTS for this course when you pass the exam. You can also go to
SESAM
where students practice foreign languages alone on computer. There is a possibility to choose between business and technical German.  
g. Canteen
Each campus has its own
canteen
, where you can eat delicious dinner for only 2.5 €. The biggest canteen is located in Adolf-Reichwein Street. It also offers the most varied menues.  
II. About Siegen
a. The Position of Siegen
Siegen is a university town (14,100 students in the 2010–2011 winter semester) and is ranked as a "higher centre" in the South Westphalian urban agglomeration. The nearest cities to Siegen are Hagen to the north (83 km), Frankfurt am Main to the southeast (125 km), Koblenz to the southwest (105 km) and Cologne to the west (93 km).
b. Places of Interest in Siegen
Although the town was about 80% destroyed in the Second World War, Siegen has kept a number of buildings worth seeing for example:
Oberes Schloss
Unteres Schloss
Martinichurch
Nikolaichurch
Spherical Gasholder
Also worth seeing are Siegen's Old Town and several museums in the city core. Other facilities are the Cinestar-Multiplex-Kino and the City Gallery with a lot of stores.
c. The Weather in Siegen
Siegen is one of Germany's major cities with the biggest rainfall. December is the month with the highest precipitation. So don't forget your raincoat or umbrella ;-)!