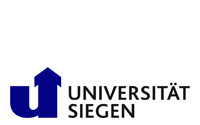 Fundamentals of Medical Image Processing
Place/Time:
Lecture: H-C 7326, Fridays 08:00-10:00 AM, Practice: H-C- 7326, Wednesday 18:00- 20:00
Recommended for:
Bachelor Students of Computer Science
News:
Dear students,
I would like to bring your kind attention to the following points:
The examination materials are from the posted slides, exercises and introduced references.  
The share of the practical part will be around 30% and the rest will cover the discussed theory, methods and principles in the lectures.
The project presentations will take place on Friday 02.02.2018. Each group is given ca. 12 mins time slot for presentation. 
The due of the first exercise set is 15.11.2017. 
The due of the second exercise set is 29.11.2017.
Due to a bussines trip the next exercise class will take place on 20.12.2017. (Update:The project topics have been updated and they are discussed on 20.12.2017)
The third exercise will be uploaded shortly and it is due on

10.01.2018 (The new deadline is 17.01.2018)

.   
Remark: After selecting your time slot please send me an Email to assign the exact examination time. Also please be advised that maximum number of attendees per 2-hour slot is 3. Thanks for your collaboration.  
Recommended Book: Applied Medical Image Processing, A Basic Course, By: Wolfgang Birkfellner, CRC Press, 2011,