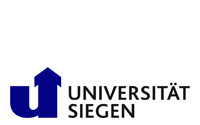 Pattern Recognition (Exercises)
Place/Time:
H-F 001/Tuesday 8:30 - 10:00 (bi-weekly starting on 16th of April)
Recommended for:
Master Students in Computer Science
1 Project Topics, Materials and Information
1. Please prepare your own project topic for the first exercise (16.04)
2. Please bring your own laptop (and smart-phone) to the exercises
3. Please install the newest version of Android SDK on your laptop http://developer.android.com/sdk/index.html
2 The Rules of Completing the Course
1. Since the Summer Term 2013 a Registration for the Course in the LSF is obligatory.
2. Exercises are held every two weeks (according to the schedule given in PDF).
3. Presence on classes is mandatory.
4. Each Student is allowed one unexcused absence during the semester. Each subsequent absence should be confirmed by a sick leave.
5. For each class the Student should present the progress of the work.
6. On the last class, Students should submit the results of their work (5-10 min presentation).
7. Students are required to work independently in the classroom.
8. Ready source code along with a brief specification in English (1-2 typed pages) should be sent to the tutor up to a week after the last exercise.
9. Evaluation of the course is an arithmetic mean of the ratings for the presentation and the source code (with the specification).
ORGANISATIONAL
| | | |
| --- | --- | --- |
| Announcing Flyer: |   | flyer.pdf |
| Time and Room: |   | 8:30 H-F 001 |
| Dates: |   | 16.04, 30.04, 14.05, 28.05, 11.06, 25.06, 09.07 |
| Final Demo: |   | 09.07 |
3 Materials