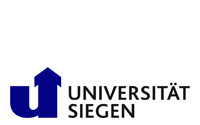 Introduction to Computer Science II (Lectures)
Place/Time:
PB-C 101/ Tuesday 18:00 - 19:30
Recommended for:
Students in Department MB
News:
---
Klausureinsicht findet am 07.10.2013 14:00 Uhr in H-F-012 statt!
---
---
General
Teaching materials for this lecture have been partly provided by Prof. Wolfgang Wiechert and Prof. Roland Reichardt.

All used teaching materials for this lecture will be updated on a regular basis according to the lecture progressing. Please pay attention to updated materials and slides. 
Contents
For materials like "Introduction to Matlab" please see the course "Introduction to Comuter Science I", there you will find a command overview for Matlab and previous teaching materials which will be valid for either Introduction to Computer Science I and II.
 
---
Practice Manager for the summer term 2012